nextmarkets launches a new version and commission-free trading in shares
The Cologne-based FinTech launched the next generation of its trading and investment app and now also enables unleveraged trading of equity CFDs at attractive spreads. This means that there are no financing costs and therefore no hidden fees for the customer. In addition, fractions of shares can now be traded.
Apart from what is currently already offered via a CFD, nextmarkets will soon also allow physical trading in shares, ETFs and structured products – without commissions or similar third-party fees.

nextmarkets has received approval to offer investment management and advise in addition to its existing trading license, which will be expanded with an integrated, digital portfolio management offering.
With the new Authada identification solution, customers can complete an onboarding fully digitally within seconds with their ID card and PIN.
Cologne, November 7, 2019. The Cologne FinTech nextmarkets announces the market launch of its new version this Thursday. The new generation of their app adds many new innovative features for the customers of the platform. Stocks, commodities, indices and cryptos can now be traded long and short without leverage. Equity long positions can be traded without additional financing costs or other fees with standard exchange spreads. Manuel Heyden, founder and CEO emphasizes: "So if you don't want to hold the stock physically to attend the Annual General Meeting, you can invest in shares via CFDs without fees or other hidden costs. In addition, fractions of shares can now be traded. For example, if you don't have 1794 USD left for an Amazon share, you can invest in the company from an amount of 10 EUR. With this approach, we are particularly pleased to demonstrate how flexible CFDs can be."
His brother Dominic Heyden, co-founder and CTO, adds: "Of course, if you prefer to trade the stock physically, we'll be able to do so in a few weeks. Then zero-commission trading in equities, ETFs and structured products will be possible."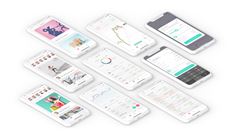 nextmarkets
For nextmarkets, however, the step into further asset classes is not the only product expansion. In addition to the current trading license, the FinTech, in which Peter Thiel, among others, has also invested, has now received permission to provide portfolio management services and is therefore entitled to offer an integrated digital asset management product.
There is also an exciting, albeit simple, solution when it comes to security that guarantees customers even more security in the future. The Authada identification solution is now, among other things, digital identification at nextmarkets. All you need to confirm your identity is an electronic ID card, the corresponding PIN and an NFC-enabled smartphone. The account opening process is considerably accelerated and can now be completed within a few seconds.
Many more product features will be released in the coming weeks. These include a new iPad app and a revised desktop version of the trading platform.
About nextmarkets GmbH:
nextmarkets GmbH is a German FinTech company that wants to help private investors to operate more successfully and better educated on the stock exchange. Private investors can be accompanied by trading coaches in an innovative way, so that the term "curated investing" has been created. Nextmarkets, with offices in Cologne and Malta, currently employs 35 people and is supported by leading venture capitalists such as Peter Thiel, Founders Fund, Axel Springer, Falk Strascheg and the listed FinLab AG.
Press contact:
nextmarkets GmbH
Friesenstraße 50
50670 Köln
Allan Grap
E-Mail: press@nextmarkets.com
Phone: +49 (0)221 99 96 95 – 50