10% increase in NatWest customers using Cogo data to manage their carbon footprint
The number of NatWest customers accessing Cogo's carbon impact data through their banking app has increased by 10%, according to the NatWest 2022 annual report. The number today stands at 334,500 active users – up from 300,000 in just six months.
NatWest partnered with Cogo in 2021 to support customers wanting to know more about how their spending decisions impact the planet. The carbon footprint feature shows customers the carbon impact of their day-to-day spending decisions, and encourages them to choose the greener option, with tips and hints delivered through the app. They can also log their commitments and behaviour changes, to support motivation.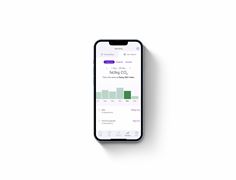 Cogo features on NatWest banking app
Emma Kisby, EMEA CEO of Cogo says:
"We're really heartened to see this growth in the number of customers accessing our carbon footprint data and taking control of managing their personal environmental impact.
"Providing a touchpoint with so many customers, banks have an important strategic role to play in helping the wider public address their own climate impact. Today's new figures are a welcome confirmation of that opportunity.
"Every day it's clear that more and more consumers are taking an active interest in the climate debate and the crisis we undoubtedly face. Working in partnership is key to achieving both reach and flexibility in solving the problem, providing solutions which will support both businesses and consumers on their own journey."
****
Background to the partnership:
Announcing the launch of the pilot in July 2021, David Lindberg, CEO, Retail Banking at NatWest previously said:
"We know that many people in the UK want to reduce their impact on the climate, and that to be able to change something in a meaningful way, you need to be able to measure it. Our use of Cogo's expertise in carbon tracking in the NatWest app is a really important first step in making it easy for everyone to live and spend in a greener way – using the power of their money to influence change.
"It's aligned to our core purpose as a bank and it's going to give people the information they need to make informed choices about how they spend, as well as realistic and achievable ways of cutting down on carbon."
Insights from the pilot showed the average user saved approximately 11 kg of CO2 emissions per month by committing to behavioural changes that used less carbon – such as composting, reducing meat consumption, or switching utilities providers.
About Cogo
Cogo is a carbon footprint management product that helps individuals and businesses to measure, understand and reduce their impact on the climate. Cogo does this through partnerships with some of the world's largest banks to integrate leading carbon-tracking functionality into their banking apps.
Cogo uses best-in-class models to provide accurate ways to measure carbon emissions specific to local markets and cutting edge behavioural science techniques to nudge customers to make more sustainable choices.
Cogo currently works with 12 banks, with plans to double this in the next twelve months. Founded in 2016, Cogo now employs over 100 people and operates in 12 countries across Europe and Australasia (including the UK, Netherlands, New Zealand, Australia, Japan and Singapore).
Cogo has raised over US$12.5million in funding since launch. To find out more information about Cogo, please visit cogo.co.
Do you want to build your own blog website similar to this one? Contact us